CAMP

 5 LAGHI 2023/24

The project is reserved for kids between 5 and 13 years old. Winter training with 20 days pack.

Every weekend starting from the 3 December till the middle of April and during Christmas holidays, Carnival and Easter there will be 3 ski instructors available from 10 to 12.45.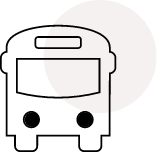 TRANSPORT SERVICE
Our minibuses will pick you up directly on your doorstep or at your hotel and you will accompany you to the meeting point, at the end of class you will be taken back.